People and Animals Thailand (PAT)
385.00€ - 385.00€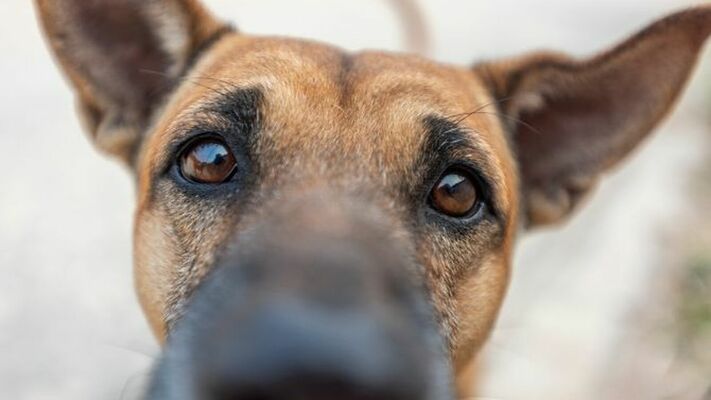 788/1 Phetkasem Road

,

Cha-Am

,

Phetchaburi

,

76120

,

Thailand

+66-64 918 7461
4
People and Animals Thailand (PAT)
4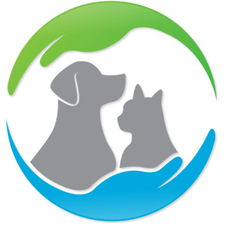 4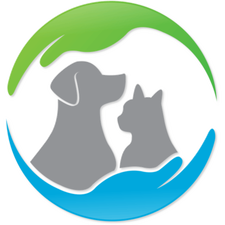 4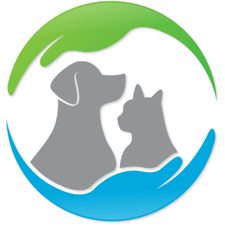 4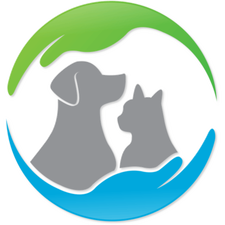 / / / /
People and Animals Thailand (PAT) is the latest volunteering project set up by WFFT to help stray dogs and cats in Thailand.
Our clinic is located between Cha-am and Hua Hin and offers free neutering and vaccination to street animals. The clinic is modern, well-equipped and provides a pleasant working environment where you can come and help to make a real difference to the domestic animals of Thailand. Volunteers can arrive Monday – Thursday.
You will work Monday to Friday (and every other Saturday).
The clinic is a short distance from the beach and close to the major tourist towns of Hua Hin and Cha Am with plenty of activities to do in your free time. You will arrive directly to the PAT Clinic.
Our PAT volunteer programme is designed for mature and independent individuals who are comfortable and capable to manage themselves with minimal support from our small PAT team.
Fees:
1 week € 385, 2 weeks € 640, 3 weeks € 780, 4 weeks € 925
To book for more than 4 weeks, please email volunteer@wfft.org.
The fee covers the cost of your accommodation and breakfast and lunch on working days, as well as a donation directly towards the running of the clinic. Comfortable accommodation is provided on site with air-conditioned rooms. As we can only accept a maximum of 4 volunteers at the PAT Clinic, places are very limited, so we recommend applying a few months in advance.
Although you do not need to be a veterinary professional to volunteer at PAT, we do encourage veterinarians, veterinary technicians, or veterinary students to apply. You are able to work closely with our veterinary team, observing and assisting with various tasks. Duties may include patient admission, administering sedatives and other medications, preparing animals for surgery, assisting with surgery, monitoring patients, wound care, monitoring recovery, discharging patients, keeping the clinic clean and general clinic tasks. Using modern techniques and equipment, you can gain valuable experience in high volume neutering surgery in a sterile and well-organised environment.
Non-veterinary professionals at this project could be involved in the following: assisting with animal admissions, patient logging, cleaning and observation of patients, helping to work with our team and the community to catch dogs, returning dogs and cats after survey, participating in our field surveys, taking photos, writing stories for our social media, office support.
You also need to fulfil the following criteria:
• You must be 18 years old or over
• You must be able to speak a good level of English
• You must be of good physical and mental health
• You must have a current rabies vaccination
• You must have a positive and practical attitude towards animal welfare
Volunteering at PAT can be combined with any of the other volunteering projects at WFFT, and transport between them will be arranged. Please note that all projects require a minimum commitment of 1 week.
If volunteering at the PAT Clinic sounds like something you would like to do, please submit your application form here: Volunteer Application Form
For more information about our projects, please refer to our Volunteer Information Pack or speak to our Volunteer Coordinator at volunteer@wfft.org. Thank you for your consideration. We hope you will be able to join us!
Some bookings
Half booked
Mostly booked
Fully Booked / Not Available
Area activities
Check in times
Monday - Thursday
Driving directions
Please check map for directions
Airports
Bangkok DMG or BKK
Other transport
Arranging transfers to and from PAT
We are able to arrange transfers for volunteers from Bangkok, Hua Hin or Cha Am. Payments need to be made in cash (Thai Baht) to the driver on arrival.
If you wish to be picked up from an airport, please send us the arrival date and time, the name of the airport you will be flying in to, and your flight number.
If you would like to be picked up from a hotel please send us the hotel name, full address, and phone number. The best time for a hotel pick-up from Bangkok is 9AM.
Sometimes we are also able to arrange a shared transfer with other new volunteers arriving on the same day. However, this depends on what time you and other volunteers are available to be picked up. Please let us know if you are interested in sharing a taxi, or if you would prefer a private transfer. Do note that it is only possible to share a taxi with other volunteers if you are being picked up from the same airport or the same hotel.
Bangkok - 2200 Baht per taxi
We are able to collect you from either Suvarnabhumi Airport (BKK), Don Mueang Airport (DMG), or a hotel. We are able to arrange transfers from Bangkok between 6AM and 2PM, because the PAT clinic is still a 3-hour drive away and otherwise there will be no staff member available to greet you.
Please note that for bus or train station pick-ups you must call us on arrival as trains and buses can arrive much later than scheduled, and we do not want to keep our drivers waiting.
For call on arrival at bus or train stations please contact a volunteer coordinator at (+66-876640260) or  (+66-871060992) and we will send a taxi for you. Please note that we cannot arrange a taxi pick-up on arrival later than 4PM.
Drop-offs
We are also able to arrange drop-offs in Bangkok, Hua Hin or Cha Am on your departure day (please inform us if you need to leave on a different day than your departure day). We arrange these taxis when you are here.
Policies & disclaimers
Step 1
After you have submitted your Volunteer Application Form we will send an acknowledgement email and a copy of your application form.
We will then check your application and send you another email advising the application has been approved of not.
You MUST NOT pay your deposit until you have received approval.
How to Pay
Paying your Deposit - Step 2
To commence the confirmation stage of your booking, you will be asked to pay a non-refundable 200 € deposit in the email we send to you following approval of your Volunteer Application Form.
For your convenience, this is the same button.
Payment can be made using a card or a PayPal balance. You do not need a PayPal Account to make a payment by card.
We prefer volunteers to use PayPal, as we are able to provide confirmation of your booking quicker than the bank transfer method.
Use this link only to Pay Deposit
Bank Transfer
If you prefer to use Bank Transfer method to pay your deposit, please use the following details.
Bank details
Bank: Siam Commercial Bank (Publ. Co. Ltd.), Thayang Branch, Petchkasem Road, Thayang, 76130 Petchaburi, Thailand
Account holder: Wildlife Friends Foundation
Account number: 708-208086-6
SWIFT Code: SICOTHBK
Confirm your deposit is paid
Please email us a copy of the payment confirmation you receive along with the following in the email subject field.
Your Full Name
Volunteer Project
Start Date
Eg Subject:Billy Bestmate - Elephant Refuge - 3 March 2019
Confirmation
When we have received your Volunteer Application Form (step 1) & Your Deposit Payment (Step 2), we will send you a Confirmation email showing an invoice of outstanding balance.
If you have paid your deposit, we expect you to pay the remaining balance at least 60 prior to your start date.
If you have not paid your deposit within 60 days, we will cancel your booking.
Paying your Balance - Step 3
The confirmation email contains a link for you to pay the remaining balance of the invoice.
Following receipt of the balance, we will send you an updated Confirmation email containing an invoice that reflects that you have paid in full.
Balance Payment
Pay Balance Link
Confirm your Balance is paid
Please email us a copy of the payment confirmation you receive along with the following in the email subject field. Your Full Name Volunteer Project Start Date Eg
Subject:Billy Bestmate - Elephant Refuge - 3 March 2019
Cancellation
Here at WFFT we have a 30-day policy regarding cancellations. Any cancellation made outside 30 days of the volunteering placement start date will be refunded the amount already paid minus the 200 Euro non-refundable deposit. If you cancel less than 30 days prior to the start of your volunteering placement, your placement will not be refunded. You may postpone until a later date, but this must be rescheduled within 12 months and is subject to availability.
1 week €385
2 weeks €640
3 weeks €780
4 weeks €925
To book for more than 4 weeks, please email
volunteer@wfft.org
. The fee covers the cost of your accommodation and breakfast and lunch on working days, as well as a donation directly towards the running of the clinic. Comfortable accommodation is provided on site with air-conditioned rooms. As we can only accept a maximum of 4 volunteers at the PAT Clinic, places are very limited, so we recommend applying a few months in advance. The PAT Clinic is very close to WFFT Wildlife Rescue Centre where the WRC, ER and HOSP projects run. This means you can combine volunteering projects and help the animals in many different ways. If you would like to know the cost of any combination experiences, please ask a Volunteer Coordinator at
volunteer@wfft.org